Hi Pokechange
back in January i recieved proposal from him,  communication went well at start,  and then after i posted cards, 2 weeks later he started asking me whether i posted my cards out or not as he havent recieved them, then couple days later he said he got them and supposedly then posted his, then said his email got hacked, and he forgot to take pic proof of post as agreed at start, which made me believe he just scammed me off as never been seen again. i have attempted via paypal (as his email is linked to paypal) for him to atleast pay back my postal fees, as am not bothered with cards, and hes been ignoring that fact too, we had email exchanges back and forth on the time of trade going in and i ended up hiving him extra cards as he was offering mint /neart mint.
his proposal original proposal:
https://en.pokechange.net/dashboard/messaging/proposal:229628
then he emailed me few weeks later with excuses:
https://en.pokechange.net/dashboard/messaging/proposal:232262
after his second proposal, i checked his profile which stated:
'Hello! Welcome. I sell vintage cards. I just started, so please leave feedback after order. Thanks! Also, if I don't have the cards you need, I suggest looking on iewina's page. He is very trustworthy and all and all a good trader.' - which i find very ODD and WEIRD. Now left me thinking whether this profile in any way has been linked to SPARKY? could you please check his ip - as his comunication was very like sparky
Kind regards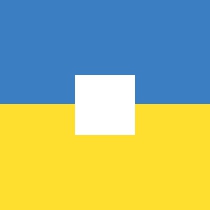 Hello,
I have contacted your correspondent.
I will soon update you about the current situation.
I am sorry for the inconvenience.
Regards,